LOTUS BASE tea pot stand- Black Terra Reborn Series - Qin Dynasty
LOTUS BASE tea pot stand is a tea pot designed by artist Haifeng Xu in 2017. The inspiration was from  Buddhism's most recognizable symbols Lotus Throne,  a stylized lotus flower used as the seat or base for a figure.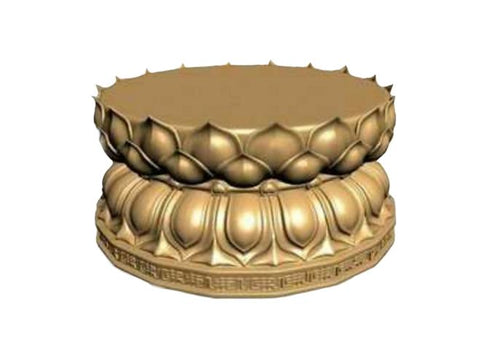 Size: 19*19*4.5cm
Net Weight: 1.6kg
Gross weight: 2.1kg
Note:  The products are all hand made and created from a traditional coal kiln after 10 hand craft procedures lasting about 200 days.  Each product is unique and the color and touch varies to each other.  We cannot guarantee the one you receive is 100% same as the pictures.  We believe you understand this and we hope you enjoy your time with our products.